Product news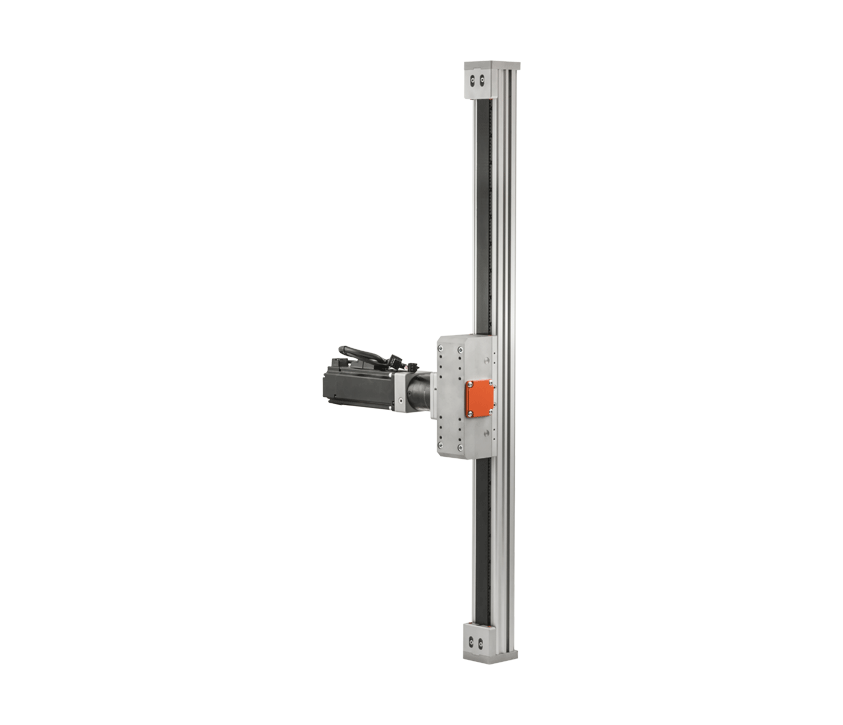 Range widening: Electric cantilever axis Elektro VBK Series
Metal Work's range of electric axis expands with the new cantilever axis VBK Series which joins the SVAK.
It is a belt-driven electric axis with a load-bearing structure made of anodized aluminum extruded profile and a linear guide system with rail and ball-recirculation pads.
As for the SVAK, the motor unit is fixed to the central body, which in the typical application remains stationary, while the extruded profile moves (so-called "cantilever" solution).
The VBK can be mounted in both horizontal and vertical orientations; for example, it can be used as a Z axis in a cartesian portal, typically with a BK Series Gantry.
Unlike the SVAK, the new VBK can be ordered with a stroke per mm (maximum stroke 1 m), complete with an adjustable belt-tensioning system and independent channels for pad relubrication. On the central body and on the heads there are threaded and centering holes allowing multiple mounting options; moreover, the extrusion has the characteristic V-Lock profile as well as an internal opening where to pass cables and pipes.
It is possible to purchase the axis with or without drive. The standard drive includes a brushless motor with brake, combined with a precision planetary gearbox available in two different transmission ratios. The motor unit can be mounted on either side of the central body.
Video
See product catalog
See assembly instructions
Buy online